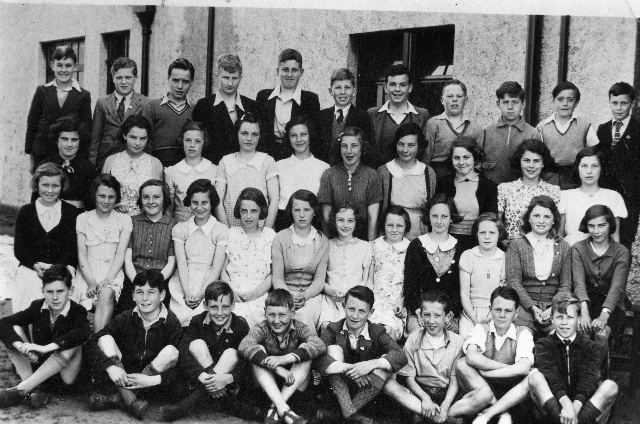 The Invergordon Archive
Invergordon Academy
Invergordon Academy (circa) 1938. My Uncle Donnie Hendry is in the 1st row, 2nd from the left.
Back row (Left to Right): W. Skene, J. Mellon, Hamish Askew, J. Ross, T. Clark, Hugh McLeod, Henry Burns, R. Munro, Tom Sutherland, Austen Ritchie, D. MacKenzie.
Third Row: N MacDonald, M. Ross, C. Mitchell, Dorothy Campbell, Jessie Gray, Margaret Taylor, L. Taylor, D. Calder, Nita Munro, C. Otolborg(?).
Second Row. I. MacKenzie, B. Watson, C. Newlands, A. Edwards, Ena Gordon, ?, I. Abernethy, ?, Joan Sutherland, Beth McMillan, Babs Angelo, Daisy Dick.
Front Row. George ?, Donnie Hendry, Magnus Vass, Dickie Ross, Ian MacKay, Frank Simpson, Dave Moir, G. Ross.
Picture added on 29 June 2008
Comments: