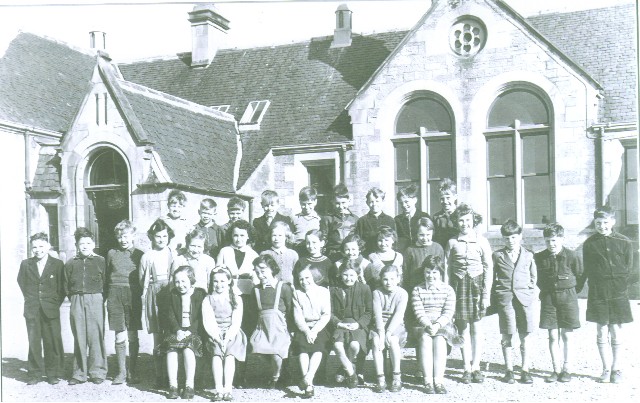 The Invergordon Archive
At Bottom School in the Mid-fifties-ish!
Back Row: Andrew Innes, Iain Murray, Bobby Hutton, Bobby Fair (supplied most of the names), David Russell, Mike Bell (now lives in Hereford), Jim Turner, Billy Harman.
Middle Row: Drew Sinclair, Joe MacDonald (Me), Charles MacKay, Sally ?, Wilma Munro, Annie Mauchline, Doreen Ross, Muriel MacRae, Pamela MacKenzie, Doreen Douglas, Veronica Plaskett, Colin Ross, Roddy MacKenzie, Bobby MacIntosh.
Front Row: Joan Ross, Elma Brown, Hilda Krefta, Jane Campbell, Kathleen ?, Jessie fraser, Jane Ross.
View Large Version
Picture added on 10 May 2008
Comments: