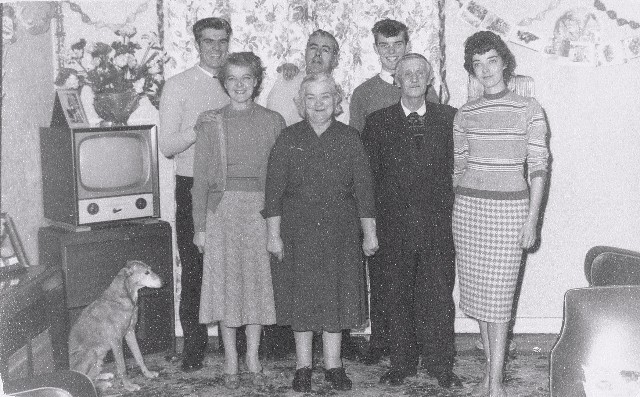 The Invergordon Archive
Home for Christmas
This is one of the rare times that the Daniels family were all together in a picture. The telly dates the picture, 1957...
The only thing missing here is Jock the Budgie, he had free range usually. There was no way you could keep the dog out of any picture.
Back row from left: Roy Daniels, Ted Daniels (father), Michael Daniels.
Front row: Jean Daniels (Dunn and mother), Annie and Fachy Dunn, Carol Daniels.
Picture added on 12 March 2008
Comments: