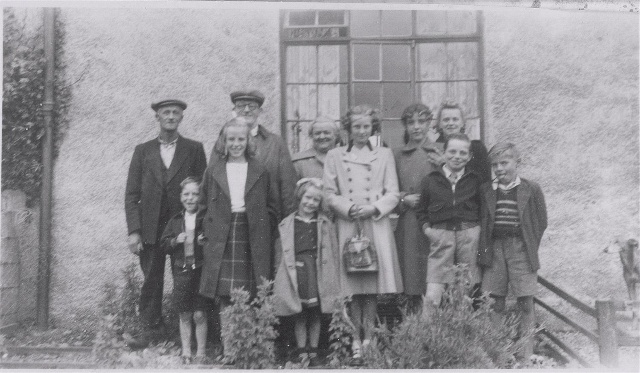 The Invergordon Archive
The holiday is over
This was never a happy day for those that had to leave Invergordon and go back home. There usually were tears from the girls. After the picture was taken it was off to the railway station. My grandfather was always punctual and we would always arrive in lots of time for the train.
In the back, Fachy Dunn, Billy Mart, Annie Dunn, Coleen Birch, Carol Daniels, Nan Birch (Dunn).
In the front Keith Birch, Margaret O'Neill, Marion Birch, Bob Birch and myself (sorry about cheekiness, I would have got a hammering later).....and watching as usual Rega, the dog....
This was taken in the front garden of what was then 3 Outram Street
(I don't know where my granny put them all)..
(The date of the picture is not known - Site Admin.)
Picture added on 07 March 2008
Comments: