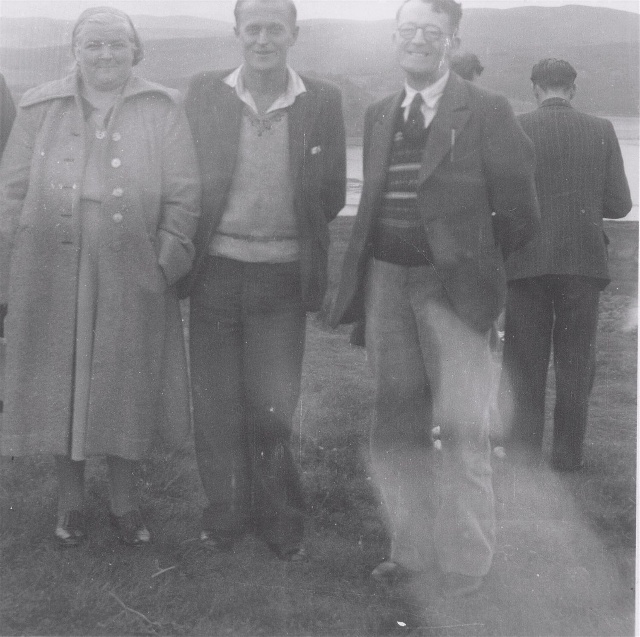 The Invergordon Archive
Bus Outing
I think this was taken on the Struie Rd., probably on a bus trip somewhere.
Left to right are Annie Dunn, Harry Dunn and Billy Mart.
Billy was a friend of the family from Liverpool. My Aunty Nan Birch (Dunn) lived in Liverpool and told Billy about Invergordon, so he decided to come up and see for himself.
He loved Invergordon and the surrounding area and from then on it was an anual trip. He would ride his motorbike all the way from Liverpool. Sadly on one such trip he was killed on the road between Dalmore and Rosskeen, at a point where Invergordon just comes into view, .......so close.
The date would be early '50s.....
Picture added on 29 February 2008
Comments: