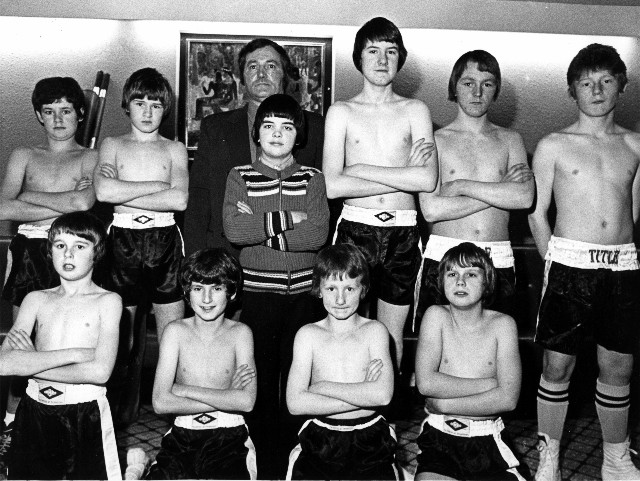 The Invergordon Archive
Invergordon Boxing Club
This photo was taken in 1979 in the Social Club(?).
Back row : Neil Bremner, Gordon Buchanen, (Trainer Rob Penwright), Rodney Winton, Stephen Dillon, William Bremner, Mick Cope.
Front Row : John MacAlpine, M Bremner, David MacAlpine, David Cowan.
I hope I got all the names right. Neil Bremner's twin brother was Maurice or Morris, I can`t remember.
Picture added on 06 October 2007
Comments: