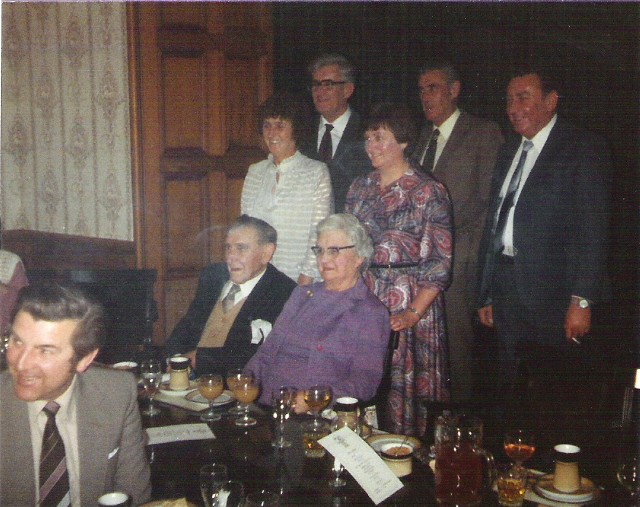 The Invergordon Archive
Diamond Wedding Anniversary
This is a photo taken at my parents' diamond wedding party in 1982. They were Sam and Polly Clark who lived in Outram Street for over 50 years. It is the last photo of us all together as my father died in 1987.
In the group are (left to right): Sam Clark and Polly Clark; behind are daughters Mary Hawkins and Catherine MacKenzie (me); behind us are sons Tom, Sam and Leslie.
The person on the left of the photo is Roddy MacKenzie (my husband).
Picture added on 27 May 2007
Comments: