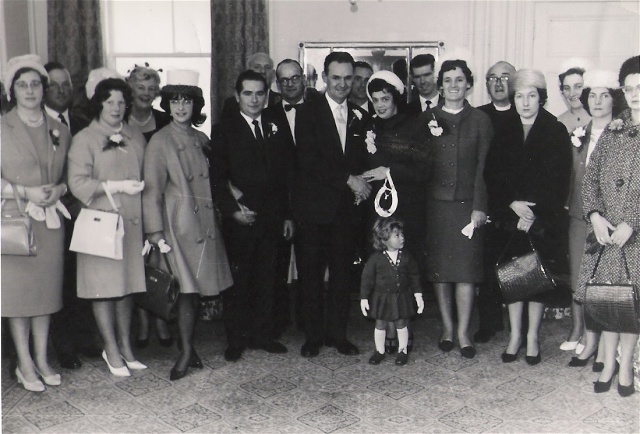 The Invergordon Archive
Fay and Angus MacKenzie's Wedding Day (24/10/1964)
Taken at the Royal Hotel, Invergordon. Sadly Mum and my stepfather, Angus are no longer with us, so I will need help namimg everyone here? I will try my best!
Left to Right (as in - 'all one' row): Mr and Mrs Paddy Scourfield; Mary Ledingham; ?; my sister, Shirley Maureen Booth; Bill Chapman, Alec Urquhart, Kenny Mackenzie; my stepfather, Angus Mackenzie, Simon Clark, my mum, Fay Mackenzie; George Sutherland ?, Isabel Urquhart, Minister - Alan Shearer; Cath Chapman; Violet Sutherland; ?; Jean Clark.
The little girl is the daughter of Mr & Mrs Sutherland.
Picture added on 17 January 2007
Comments: