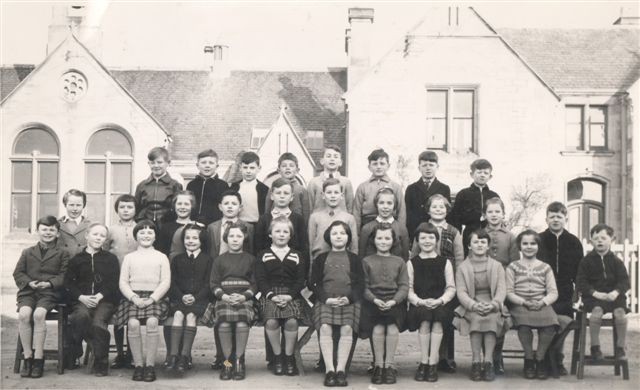 The Invergordon Archive
Invergordon Academy Class - 1959/60
David Smith (Skelly): This is a school photo taken around 1959/60 - I'm not sure of the exact date. I've tried to put names to the faces - apologies to those who's names/faces I've forgotten, got wrong or misspelt.
Back row (left to right): Norman Murray, George Aburrow, John Urquhart, Bobby McCaig, David Smith, Graham Mitchell, David Hermitage, Stanley Keith;
Middle row: Susan Urquhart, Carol Beavis, Elena Maliki, David Bremner, -?- , Gordon Brown, Linda Mackay, Fiona Ferguson, Catherine Moir, James Ross;
Front row: Uisdean Duff, Norman Kemp, Jeanette Geddes, Irene Hendry, Henderson, Vanda Zawinski, Marlene Reid, Lindy Taylor, Judith Mackenzie, -?-, Barbara Henderson, Pamela Bryson, Hector McRae.
Picture added on 23 April 2005
Comments: