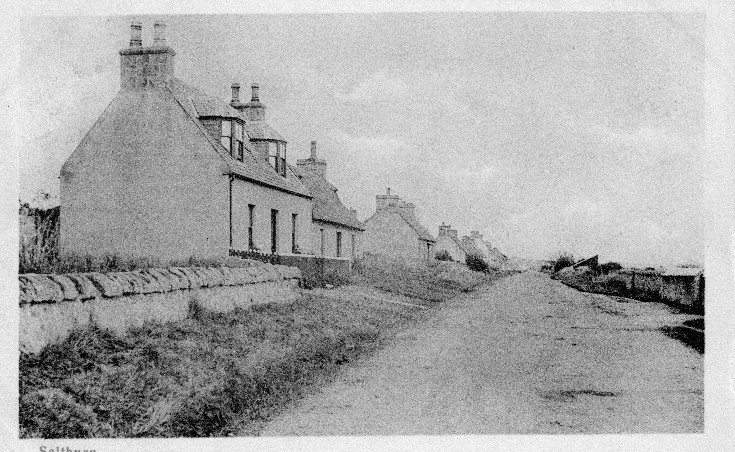 The Invergordon Archive
Saltburn West End looking east
Another postcard showing the same view as
picture #1614
and this one is dated 23/12/1914. It was sent from "Rockfields" Saltburn to Mabel Jamieson, London. The message reads "Behold my Village - it is easily a mile long" - still no electricity/telegraph poles. In 1923 there was no water supply to houses on beach side of road. Road still looks like it is of compacted earth. I can remember my grandparents having electricity installed in mid 50's. I did my homework by light of Tilly Lamp.
(Residents of houses visible from left to right at later date possibly 1940s: Simpson, unknown, Dean, Geordie Davidson - known as Geordie Doll, Watson)
Regarding
picture #1614
: second house no longer thatched and has added upper storey. Telegraph/electricity poles now visible and road surfaced. All houses had grass outfront where now there is pavement.
An interesting set of postcard images of same view.
Picture added on 06 August 2014 at 12:59
Comments: